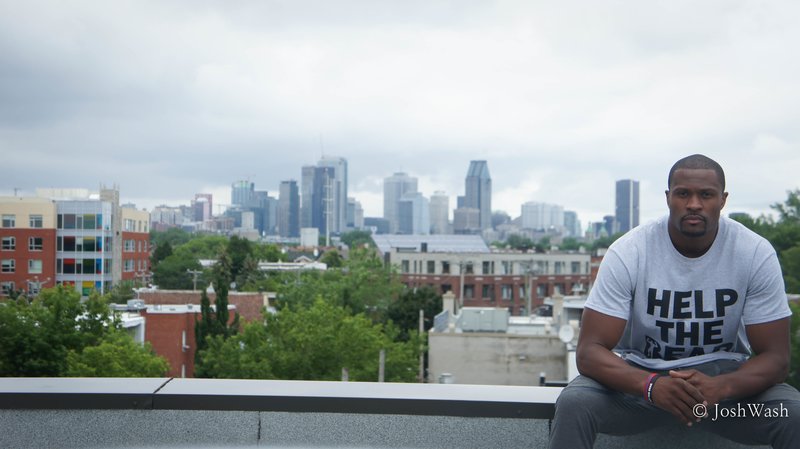 "See me in a fight with a Bear, don't help me…  Help The Bear." 

Help The Bear is the motivational initiative founded by Billy Parker in February of 2015. Parker, who currently plays defensive back for the Montreal Alouettes of the CFL, posted a picture on his Instagram account (@One7Htb) wearing a t-shirt that read "Help The Bear."  In the caption of his picture, he shared a testimony about his professional football career.  He revealed that although he has enjoyed much success, he also has had to overcome the adversity of being cut numerous times.  He called that adversity His Bear.  He wrote "Don't help me, but Help The Bear.  The bear is no match for me because of my hard work, faith and determination. I will defeat The Bear." Parker credited the mentality of Help The Bear as what drove him to continue to push forward during uncertain times.
People identified with the message, and requested shirts so that they too could make their own personal posts about overcoming their own Bears.  What was created was a platform where a community of people felt comfortable sharing their testimonies and celebrating their strength to face and defeat their bears.  Through social media, complete strangers connected, motivated and supported one another with each post.
Www.One7Htb.com is the extension of what began on Instagram.  Here, you will find links to posts, podcasts, interviews and original videos all dedicated to spreading the Help The Bear message and how that message is touching the lives of others.